Grab your pup & leash, lace up your shoes, and begin training for an upcoming…
Rotary Pup 5K-9 (Walk or Run)
To occur in early 2021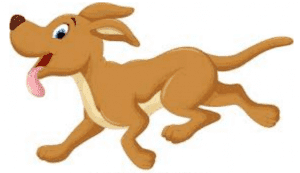 Once the dog park construction is completed, it will be managed by the Mount Airy Parks and Recreation Department. This same group manages all the parks in Mount Airy as well as walking trail, Environmental Station and Reeves. It runs hundreds of programs every year, many oriented toward children and retirees. With the responsibility for the dog park in their bailiwick, the dog park will blossom with new programs and activities for pets (and, of course, their owners). One could envision dog contests, dog parties, rodeos. The city K-9 team might put on demonstrations. Rescue Groups could hold open house. Dog trainers might hold classes. Veterinarians might hold health clinics.
Located near the center of the city and along the river walk, close to the population center, it will likely become at favorite meeting place for pet owners. Many city dog parks see a big surge of visitors shortly after the end of the work day, as owners get home, collect the family and dog and head out for some R&R. Doesn't this sound like the Mount Airy we know and love?
The dog park is flanked on each side by two main streets – Pine and Independence. Hundreds of people will drive past each day and witness the fun and activities and be drawn in. Some may even rescue a dog just so they can be part of the excitement.
The Parks and Recreation Department has been involved in the dog park implementation every step of the way. They are a talented and valuable team, and you can rest assured that the Dog Park will be highly successful under their leadership.
    In the meantime, there are 3 ways you can help! 
Create a safe & fun park where dogs can be socialized and owners can enjoy special time with their furry families.
Subscribe to our newsletter
We send e-mails once a month, we never send Spam!